Chick Fil-A is one of the most popular food chains in the world, so it is no surprise that thousands of users have asked us if it is halal.
About Chick Fil-A
Chick-Fil-A was founded in Hapeville by Truett Cathy in 1946. It is focused on Chicken.
Chick-Fil-A has over 3,000 branches in North America. It generates over $11 billion.
In short, Chick Fil-A is huge and popular!
Popular Menu Items
Some of the most popular items on Chick Fil-A's menu are:
Chicken Sandwich — the ultimate star item!
Nuggets — bite-sized pieces of boneless chicken breast, seasoned to perfection, freshly breaded, and pressure cooked in 100% refined peanut oil.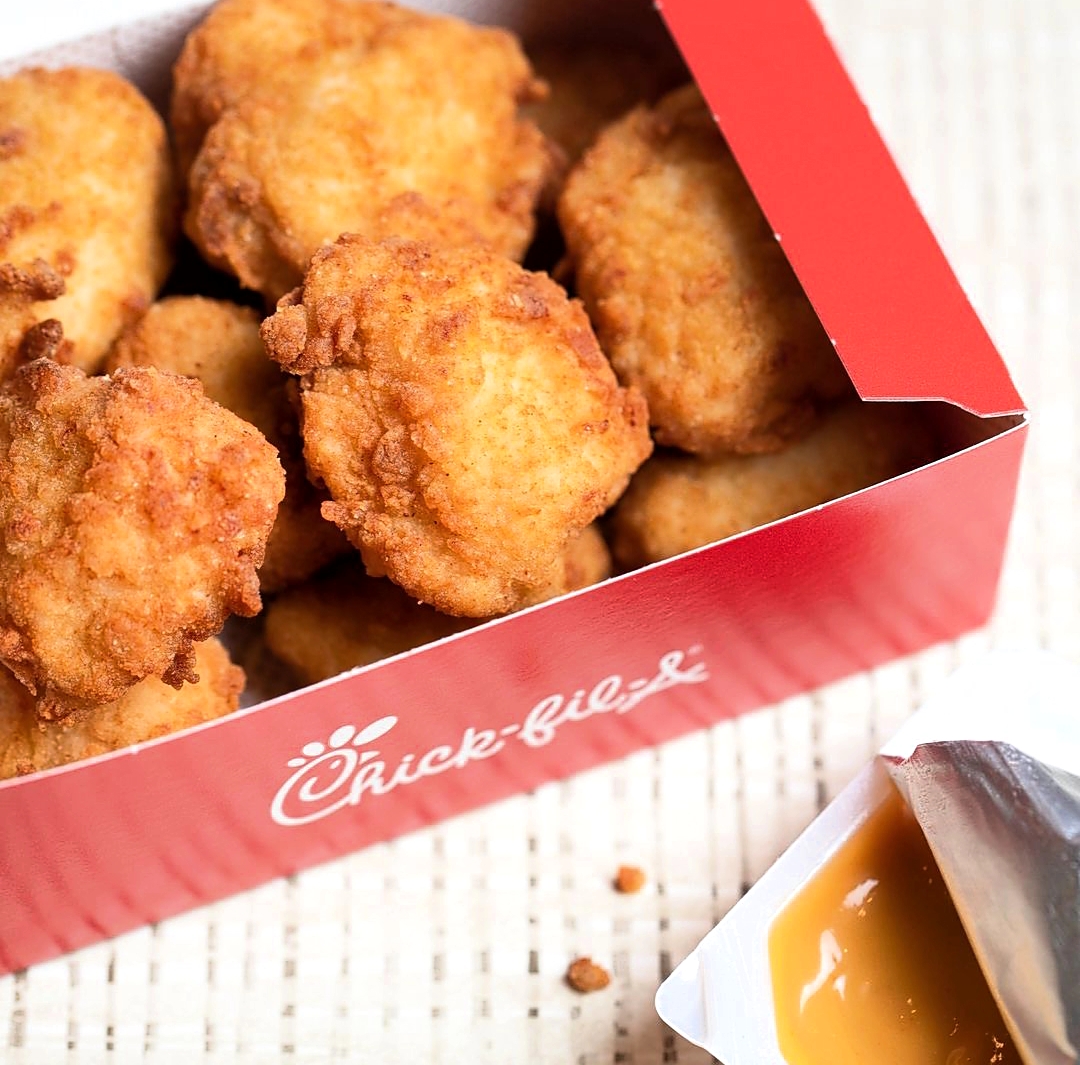 Hash Brown Scramble Burrito — served with Jalapeño Salsa!
We are getting hungry just looking at these! There are so many other delicious items on the menu that you can check out on their website www.chick-fil-a.com!
Halal Information
Chick-Fil-A is only available in North America – in the US, Canada, and Puerto Rico. The owners have decided not to expand outside of those territories at this time.
Unfortunately, Chick-Fil-A's main menu is not halal in North America.
There are side items on their menu that are halal-friendly, but their sandwiches and chicken are not Halal.
Here are a few items on their menu that may be consumed by Muslims:
2. Mac & Cheese
3. Side Salad
Obviously, any other item on the menu that contains neither meat nor alcohol is safe for consumption by Muslims.
Halal Verdict
Chick Fil-A is not certified halal in North America!
Obviously, there are many non-meat items on the Chick-Fil-A menu that halal observers can consume, such as their beverages, desserts, and sides.
Halal Caveat
You should always verify the halal status with the restaurant directly just to be sure!
Restaurants change their meat suppliers and their policies constantly.
Furthermore, individual franchise locations change ownership all the time. So one location's owner can use halal meat but can sell it to a new owner who chooses not to. So to make sure that you have the latest information — reach out to the establishment!
Other Fast Food Chains