Panera Bread is one of the most popular food chains in the world, so it is no surprise that thousands of users have asked us if it is halal.
About Panera Bread
Panera Bread Company is an American chain store of bakery-café fast casual restaurants.
It was founded in St. Louis Missouri by Louis Kane and Ronald M. Shaich, in 1987.
Panera Bread has over 2,000 branches across North America and Australia. It generates over $2 billion annually.
In short, Panera Bread is huge and popular!
Popular Menu Items
Some of the popular items on the Panera Bread menu are:
Mac & Cheese — tender shell pasta in a blend of rich cheeses including our tangy aged white cheddar cheese sauce.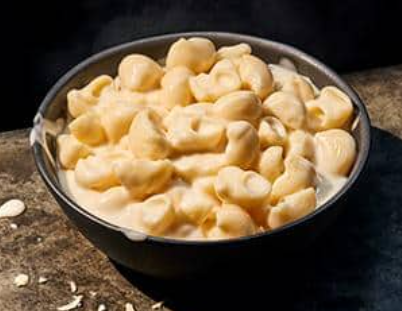 Broccoli Cheddar Soup — chopped broccoli, shredded carrots and select seasonings simmered in a velvety smooth cheese sauce.
Sausage, Scrambled Egg & Cheese on Asiago Bagel — sausage, scrambled egg, American cheese, salt and pepper, and garlic aioli on a freshly baked Asiago bagel.
We are getting hungry just looking at these! There are so many other delicious items on the menu that you can check out on their website www.panerabread.com
Halal Information
Panera has over 2,000 branches in North America & Australia.
In North America, Panera Bread's main menu is not halal. However, there are vegetarian options on the menu that are safe for consumption by Muslims.
In Australia, Panera Bread also does not serve halal meat. Their main menu is not halal, but they do have some vegetarian options.
So in both North America and Australia there are many non-meat items on the menu which halal observers can consume, such as their
Beverages – including Strawberry Lemon Mint & Hot Chocolate
Desserts – such as their Choco Chip & Cinnamon Bagels, and
Snacks like their Summers Fruit Cup & Greek Yogurt with Mixed Berries Parfait.
Halal Caveat
You should always verify the halal status with the restaurant directly just to be sure!
Restaurants change their meat suppliers and their policies constantly.
Furthermore, individual franchise locations change ownership all the time. So one location's owner can use halal meat but can sell it to a new owner who chooses not to. So, to make sure that you have the latest information — reach out to the establishment!
Other Fast Food Chains