Pizza Hut is one of the most popular food chains in the world, so it is no surprise that thousands of users have asked us if it is halal.
About Pizza Hut
Pizza Hut is an American multinational restaurant chain and international franchise that specializes in pizzas.
It was founded in Wichita Kansas by Dan Carney and Frank Carney in 1958.
It has over 18,000 branches worldwide. It generates over $45 billion annually.
In short, Pizza Hut is huge and popular!
Popular Menu Items
Some of the popular items on the menu are:
Pepperoni Pizza — available in 4 signature crusts — Hand Tossed, Thin 'N Crispy, Original Pan or Original Stuffed Crust.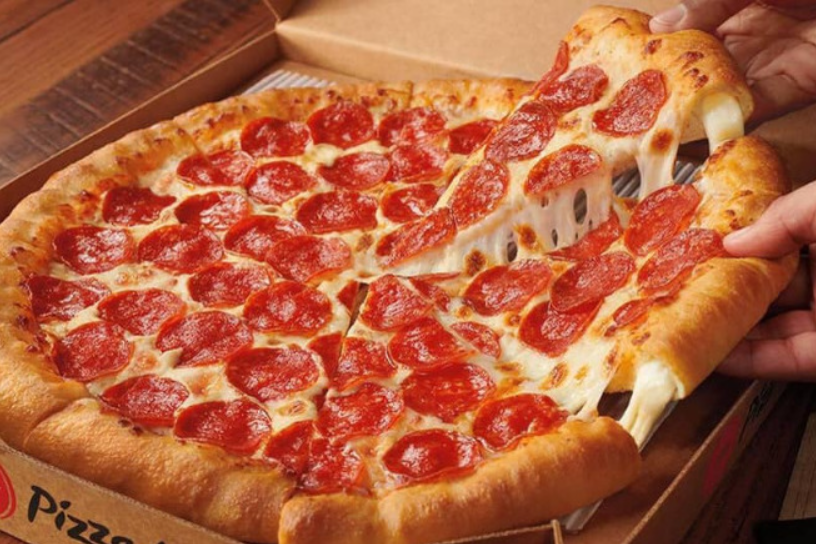 Traditional Chicken Wings — with 9 signature sauces and rubs to choose from, we're tossing up the freshest flavors you crave.
Ultimate Chocolate Chip Cookies — freshly baked and warm from the oven.
We are getting hungry just looking at these! There are so many other delicious items on the menu that you can check out on their website www.pizzahut.com!
Halal Information
Pizza Hut is a global brand with presence in over 100 countries.
In Muslim countries such as Pakistan and UAE, Pizza Hut offers a 100% halal menu! On their UAE website, it confirms the use of halal beef and chicken. "We serve only 100% pure halal beef and chicken using 100% vegetable oil."
Pizza Hut India uses halal certified chicken in its menu, as confirmed by their official Twitter account – "all chicken used for making Pizza Hut topping is procured from Halal certified supplier."
Pizza Hut New Zealand does not serve halal meat. They specifically mention this on their website. "Our food is made to a strict food and safety procedure but it does not include Halal standards for our products. We do not have a halal certification at any of our stores."
Pizza Hut UK does not sell halal meat. In one of their FAQs about halal meat, they confirmed this on their official website, saying "None of the food served at Pizza Hut in the UK and Ireland is halal certified."
In North America, however, Pizza Hut is silent about halal meat. Neither the USA, nor the Canada website mention any halal menu items – so it is best to assume there is no halal meat served.
Halal Verdict
So, what's the halal verdict?
Pizza Hut is not halal in North America, UK or New Zealand.
In India, however, their chicken toppings are halal certified.
In Muslim countries, Pizza Hut offers a 100% halal menu.
Obviously there are many non-meat items on the menu which halal observers can consume, such as their
Veggie Pizza, and Cheese Pizza –
Desserts – such as their Cinnabon Mini Rolls and Chocolate Chip Cookies, and
Sides – such as their Cheese Sticks and Fries.
Halal Caveat
You should always verify the halal status with the restaurant directly just to be sure!
Restaurants change their meat suppliers and their policies constantly.
Furthermore, individual franchise locations change ownership all the time. So one location's owner can use halal meat but can sell it to a new owner who chooses not to. So, to make sure that you have the latest information — reach out to the establishment!
Other Fast Food Chains