Five Guys is one of the most popular food chains in the world, so it is no surprise that thousands of users have asked us if it is halal.
About Five Guys
Five Guys Enterprises, LLC is an American fast food restaurant chain focused on hamburgers, hot dogs, and french fries.
It was founded in Arlington, Virginia by Jerry Murrell in 1986.
It has over 1,700 branches worldwide.
In short, Five Guys is huge and popular!
Popular Menu Items
Some the of the popular items on the menu are:
Cheeseburger — American-style cheese melted between fresh patties and placed on a soft, toasted sesame seed bun.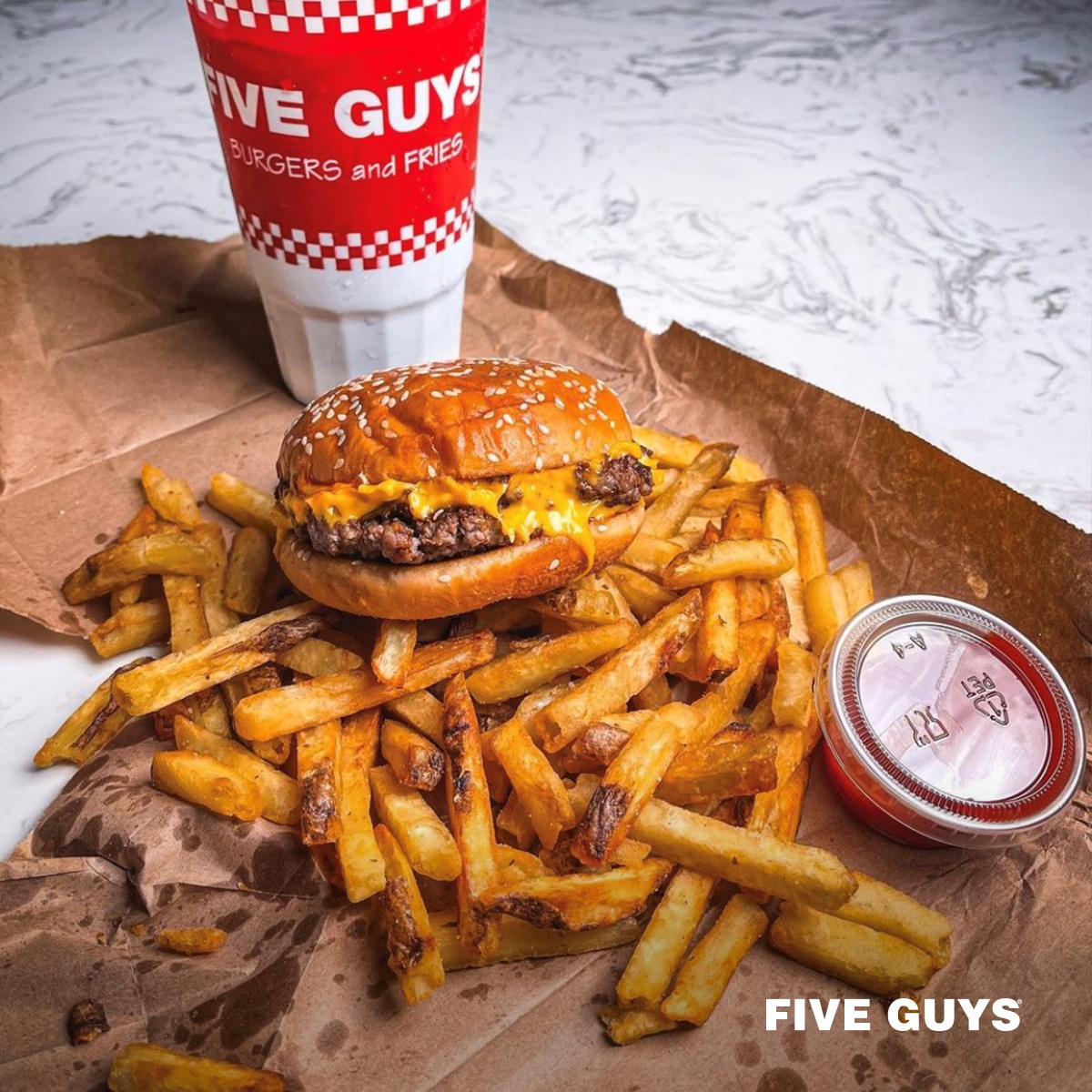 Grilled Cheese Sandwich — Slices of American-style cheese melted on an inside-out sesame seed bun with toppings of your choice and grilled until golden brown.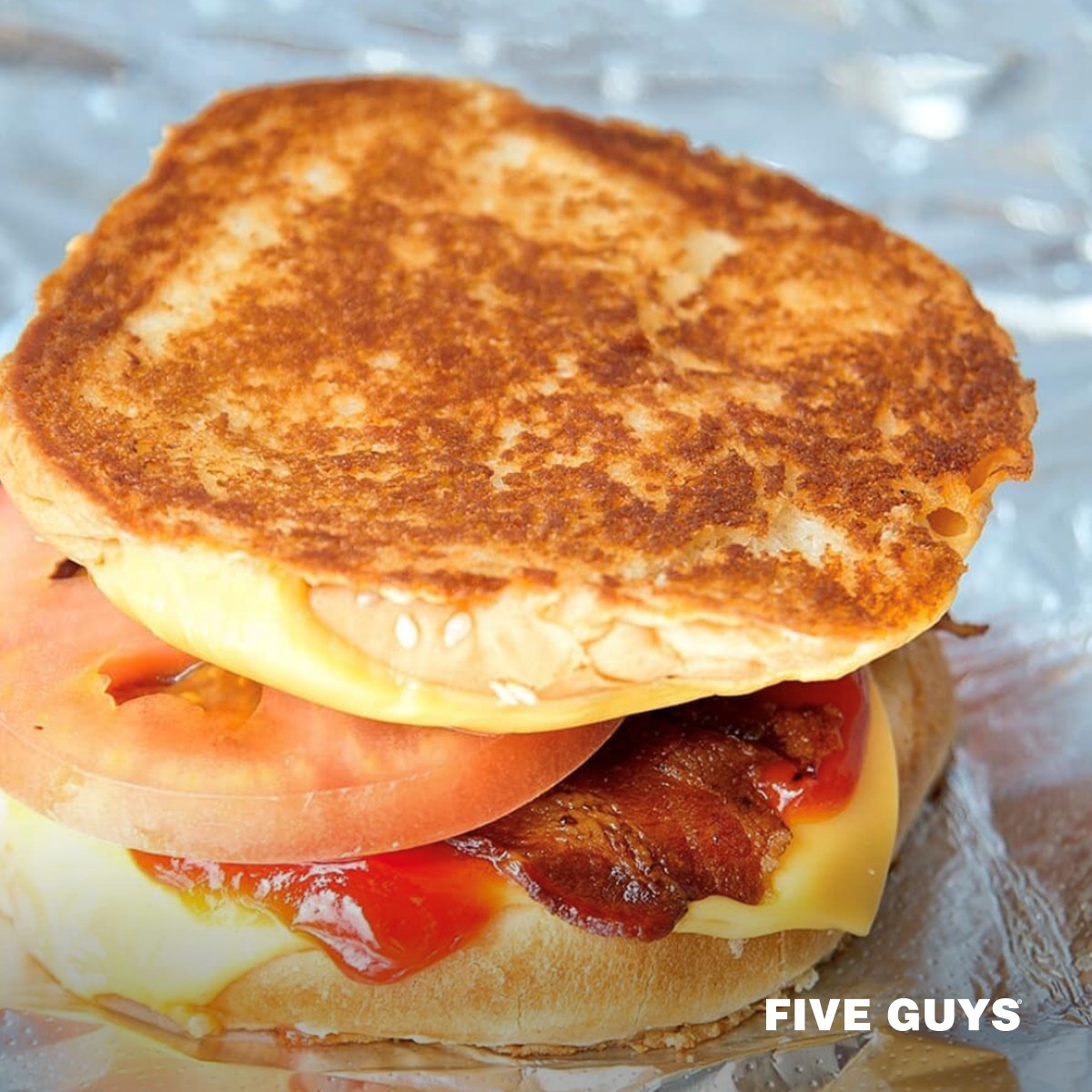 Hot Dog — All-beef hot dog, split and grilled lengthwise for a caramelized exterior with any of your favorite toppings.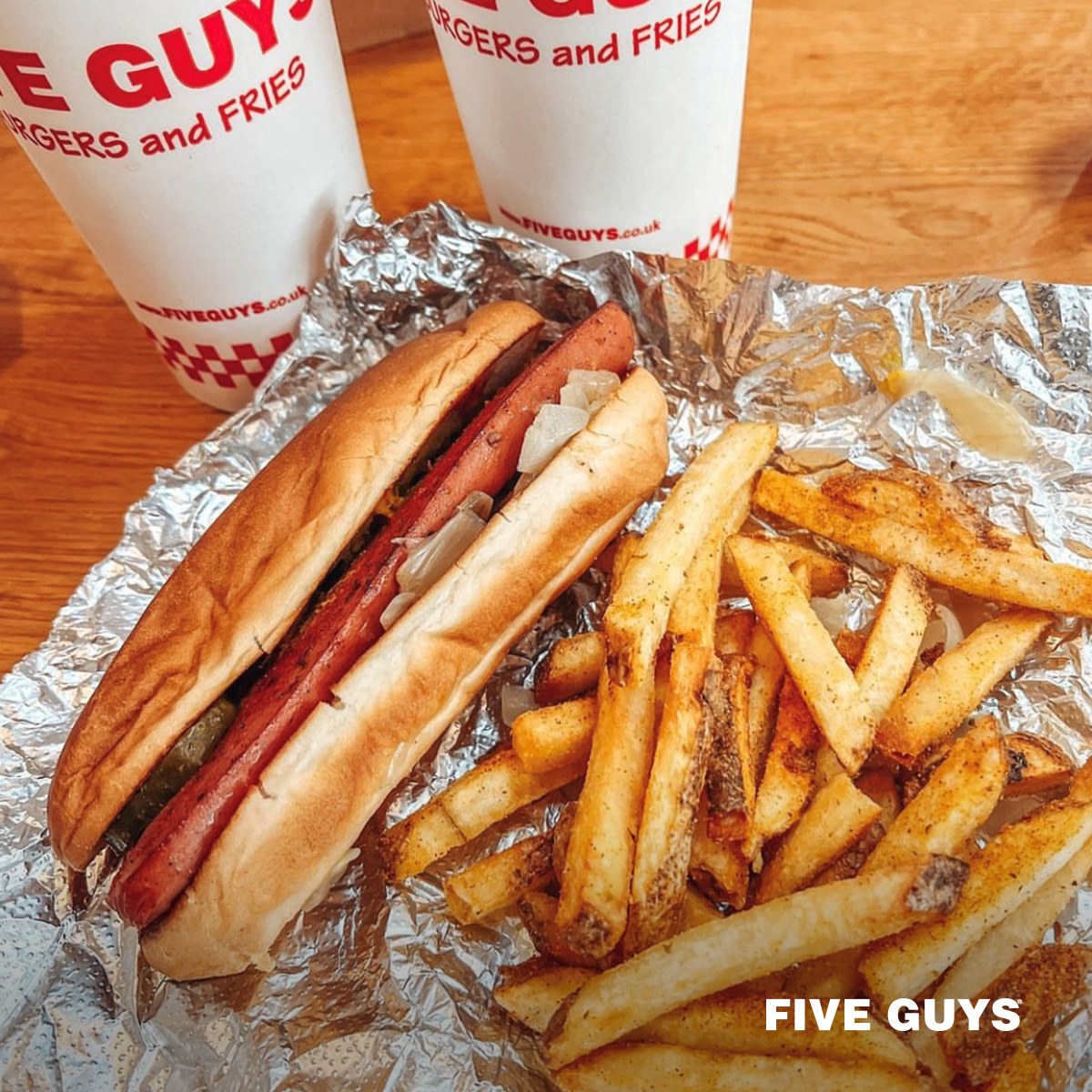 We are getting hungry just looking at these! There are so many other delicious items on the menu that you can check out on their website www.fiveguys.com!
Halal Information
Five Guys has over 1,700 locations worldwide.
In Muslim countries, such as Kuwait, Saudi Arabia, and the UAE Five Guys offers a 100% halal menu!
Five Guys UK confirms not serving halal meat on their official website. Under their FAQs section, they responded to a question about using halal meat, saying: "Five Guys does not serve Halal meat."
Five Guys is also not halal in Australia or the USA. There is no mention of halal meat on their websites. Moreover, they have denied using halal beef on their official Twitter account, saying "Thanks for reaching out! Five Guys does not use halal beef, except in our Middle East stores."
Halal Verdict
So, what's the halal verdict?
Five Guys is not halal in the USA, UK or Australia.
In Muslim countries in the Middle East, Five Guys offers a 100% halal menu.
Obviously there are many non-meat items on the menu which halal observers can consume, such as their
Veggie Sandwich and Grilled Cheese Sandwich,
Beverages such as their Chocolate and Salted Caramel Milkshakes, and
Sides such as their Cajun Style Fries, and Five Guys Style Fries
Halal Caveat
You should always verify the halal status with the restaurant directly just to be sure!
Restaurants change their meat suppliers and their policies constantly.
Furthermore, individual franchise locations change ownership all the time. So one location's owner can use halal meat but can sell it to a new owner who chooses not to. So, to make sure that you have the latest information — reach out to the establishment!
Other Fast Food Chains